ISLAMABAD  Pakistan and Turkey have agreed to further bolster their trade, economic, investment and defense relations.
The understanding came during talks between both the countries in Islamabad on Friday in which Foreign Minister Shah Mahmood Qureshi represented Pakistani side while the Turkish side by its Foreign Minister Mevlut Cavusoglu.
Addressing a joint news conference with the Turkish counterpart, Foreign Minister Shah Mahmood Qureshi said the meeting also provided an opportunity to discuss the progress on Free Trade Agreement.
He said it has been agreed to revive the process of talks on FTA and take it to logical conclusion at the earliest.
Shah Mahmood Qureshi pointed out that a high level strategic council exists between the two countries which provides mechanism to ensure implementation on the already signed projects.
The foreign minister maintained that his Turkish counterpart has accepted his invitation to participate in the meeting of Kashmir Contact Group to be held on the sidelines of the UN General Assembly session. He thanked unambiguous stance of Turkey on Kashmir and its support to Pakistan at other international forums.
In his remarks on the occasion, the Turkish FM termed the friendship of both the countries 'everlasting' while saying that Pakistan is his second home.
Describing talks with Shah Mahmood Qureshi as fruitful, he declared that they have agreed to further strengthen their relations. He said his country will encourage the Turkish companies to invest in different sectors in Pakistan. The Turkish Foreign Minister added that they also desire to further deepen our defense relations.
He said the defense industries of both countries have developed tremendously over a period of time and have expertise in different areas following which they can greatly benefit from each other's experiences.
The Turkish Foreign Minister said that his country desires resolution of Kashmir dispute through dialogue between Pakistan and India and in accordance with the resolutions of the United Nations.
Before the conference, delegation level talks were also held between the two sides at the foreign office during which the entire gamut of bilateral relations was discussed.
---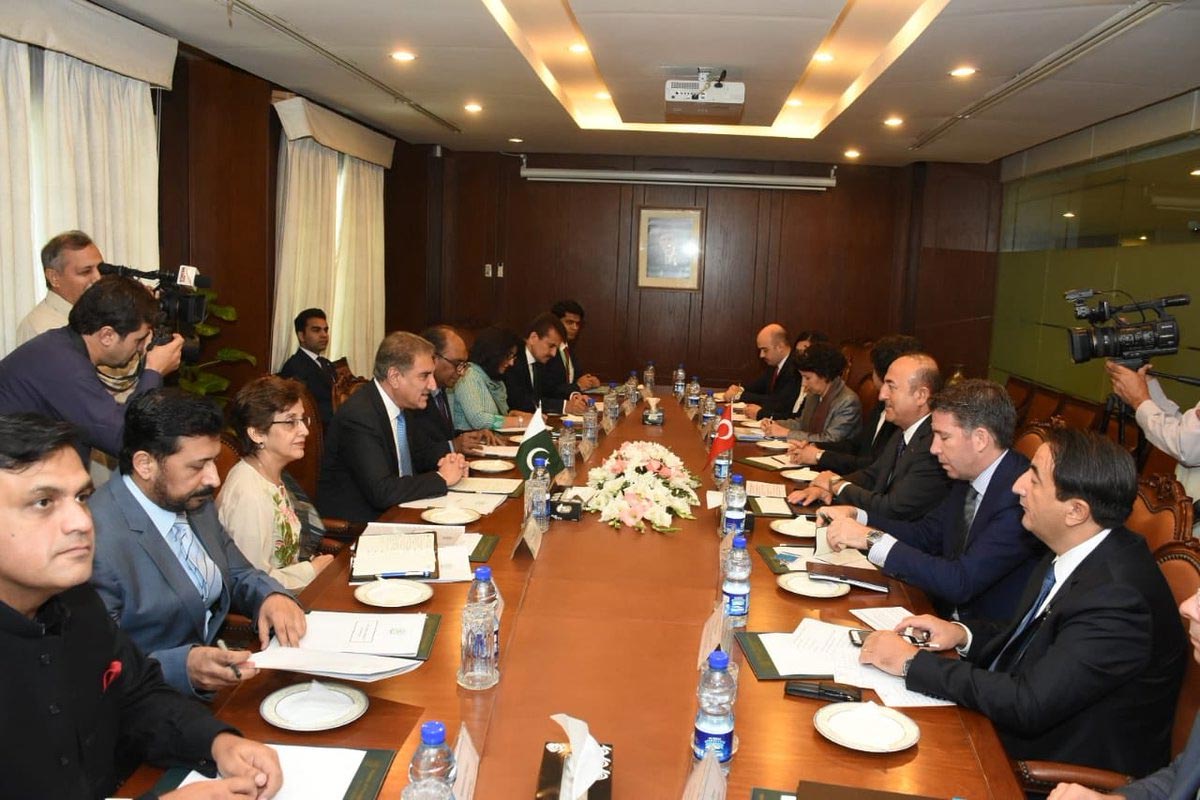 ---
The Pakistani side was led by Foreign Minister Shah Mahmood Qureshi while the Turkish side by his counterpart Mevlut Cavusoglu. The two delagations exchanged views on the ways and means to further promote economic and trade relations.
The two foreign ministers also held a one-on-one meeting.
---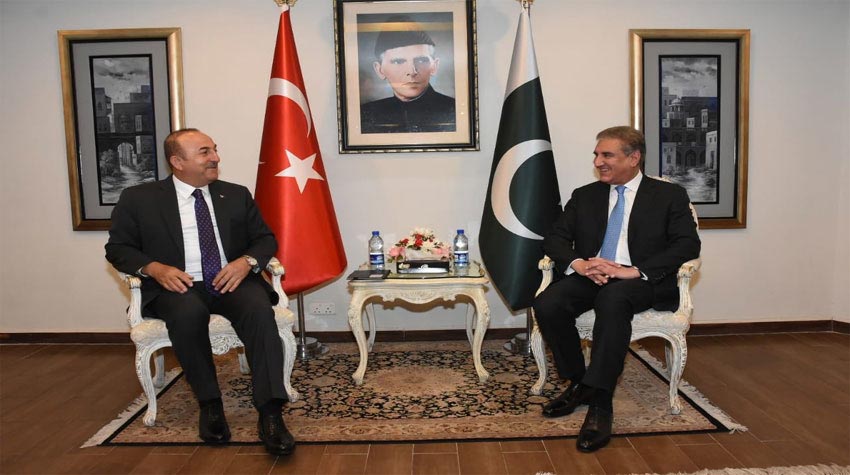 ---
Meeting with President, PM

---
The Turkish Foreign Ministry said in a statement that apart from meeting his Pakistani counterpart, he will also call on President Arif Alvi and Prime Minister Imran Khan.
During the meetings, the relations between Turkey and Pakistan will be discussed and views will be exchanged on regional and international developments.
Mevlut Cavusoglu will also extend the message of Turkish President Recep Tayyip Erdogan to Pakistani leadership.