Peace has been restored in Lyari but residents of the once troubled area of Karachi continue to suffer every day due to the lack of basic amenities, especially water.
The scarcity of water in Karachi's Lyari has left the residents distressed and helpless.
Similar situation is in Lyari's Kalari, Baghdadi, Kalakot and other areas where residents have been left miserable due to the extreme shortage of water.
As temperatures soar, residents have no option left other than to fetch water from other parts of the city. But that still does not resolve the issue. When water supply is available in the area, people are unable to use electric water motors to fill their water tanks due extended duration of load shedding.
---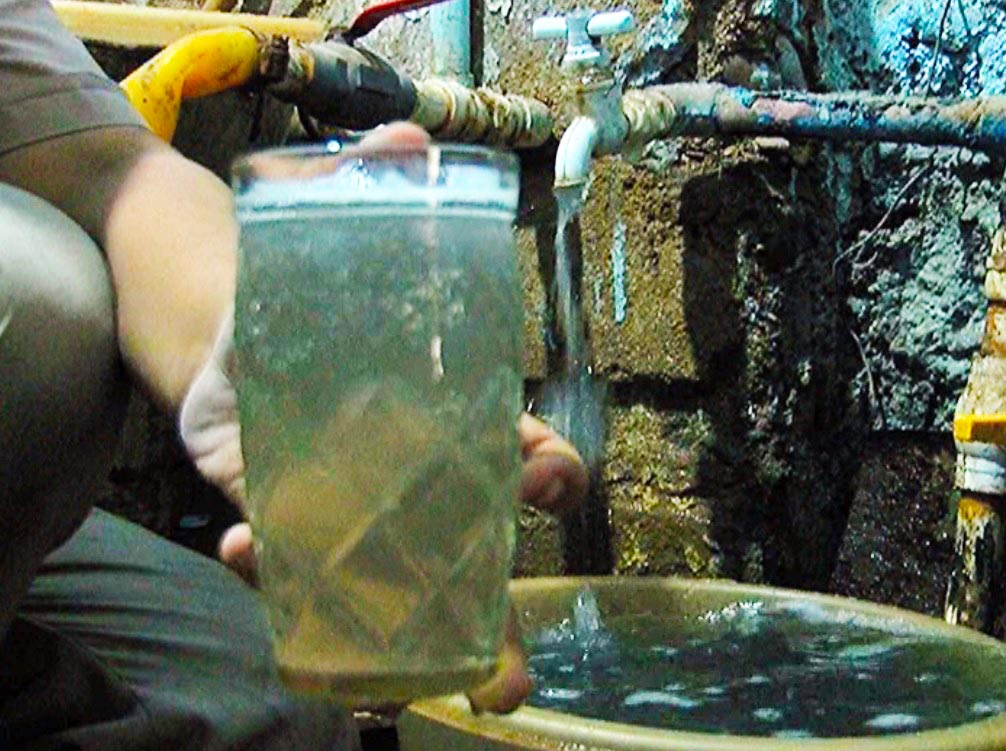 With available water, the colour indicates its contamination. Photo: Screengrab

---
"We are not treated like humans here. Water shortage has left us in a helpless state," said one of the senior citizens of the area.
Other residents complained that political leaders neglect the needs of the people of Lyari and only come to the area when they seek their support before elections.
Women have particularly suffered due to the ongoing situation because they are unable to complete their household chores.
Residents say that while there is a severe shortage of water in the area, whatever water supply comes in the taps is contaminated with sewage, which is not safe either for drinking or for household usage.